About eTranscript California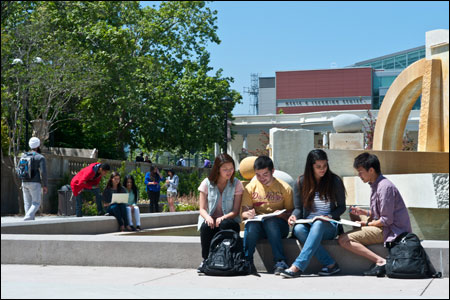 Since 2008, eTranscript California has facilitated electronic transcript request and delivery across California's postsecondary systems, with an emphasis on those areas unique to California student transcripts such as IGETC, CSU GE, and appropriate Certification notifications.
More Than 3 Million Transcripts Exchanged
To date, more than 3 million live transcripts have been traded via the program and this number is increasing daily. More than 100 higher education institutions are registered users of eTranscript California, including community colleges, California State Universities, University of California campuses, and major independent institutions.
Download the eTranscript California flyer to learn more about electronic transcripts for California higher education.
Working with eTranscript California
eTranscript California, as a standalone solution or integrated with your preferred transcript vendor, will help to:
Save your institution time and money
Deliver transcripts as (XML or EDI) data with the California-specific data fields needed for admissions to the University of California and California State University systems
Accelerate the admissions process, supporting student transfer success
Reduce workload demands for your staff and the colleges or universities your students are transferring to
Download the guide, Making the Case for eTranscript California. These documents include information on eTranscript California and cost analysis tools designed to help you in presenting the benefits of eTranscript California to your campus.