Frequently Asked Questions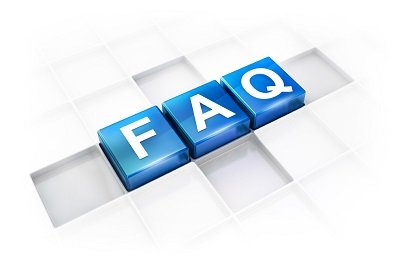 Q: Why is the CCC Chancellor's Office paying the annual fees for eTranscript California?
Recognized as a key initiative to support the work of the Student Success Act of 2012 (SB1456) and AB1056, eTranscript California is a Chancellor's Office supported project at the forefront of addressing electronic transcript data needs specific to California.

Q: Our District is already a member of eTranscript California. What do we need to do?
For colleges already utilizing eTranscript California to exchange transcripts, no action is required. Beginning this fiscal year, your annual fees will be paid centrally and you will no longer be invoiced for this service.

Q: Our district is currently using a vendor. Why should we participate in eTranscript California?

eTranscript California is a CCC Chancellor's Office-supported project at the forefront of addressing electronic transcript data needs specific to California.
With eTranscript California you can elect to support receiver-initiated requests, which when used reduce the time for colleges to receive and process your students' transcripts.
All transcripts delivered through eTranscript California are delivered in the California Electronic Transcript Data Standard and contain the California-specific fields that CSU and UC need for transfer admissions.
100% of your eTranscript California annual fees will be paid for by the Chancellor's Office.
If working with a transcript vendor, they may offer integration support for eTranscript California

Q: What are the benefits to students and colleges for processing electronic transcripts?
Streamlining the student transfer process enables transfer credits to be easily applied at Universities. Students get their admissions decisions sooner, allowing them more transfer options. More time to make their final decision.
Transcript automation is 'key' to easing the transfer process and facilitating graduation. Demand for admission at all of California's colleges has never been higher. The demand to facilitate student success and graduation has also never been higher. The efficiency gained from transcript automation can help meet these demands, while overcoming budget reductions.

Q: Who is using eTranscriptCA?
More than 100 postsecondary institutions are registered users of eTranscriptCA. For a complete list see Colleges Online.

Q: If I am already using a transcript vendor can I still use eTranscriptCA?
Yes, a number of colleges and universities participating in eTranscript California are also working with a transcript vendor. Many of these colleges have worked with their transcript vendor to provide support for integration to eTranscript California.

Q: How long does it take to get up and running with eTranscriptCA?
eTranscriptCA is an automated transcript exchange system working between trading institution SIS systems. It is very robust and offers every step from electronic transcript requests to electronic transcript delivery. When implementing eTranscriptCA the transcript sending institutions will configure their student transcripts into a simple text data file for transmitting to the recipient college. This takes a bit of time and the college should allow about 3 to 4 months for implementation and testing.

Q: Is there an agreement between the members and the project?
Each individual college participating with eTranscript California must complete the CCC Institution Agreement. Please see Becoming a Member for more information about the CCC Institutional Agreement.

Q: How can I see a demo of eTranscriptCA as a college interested in sending or receiving transcripts through eTranscript California?

Q: Are students required to pay transcript fees?
No, students are not required to pay a fee. Colleges that use eTranscript California have the option to continue to charge student transcript fees per their policies.

Q: What is the California Electronic Transcript Standard and why is it important?
The California Electronic Transcript Standard establishes a data format for transmitting California specific student transfer data (IGETC, CSU GE Breadth, CSU AI, Certification information, Associate Degree for Transfer details, and District-wide Transcript support). The importance of the transcript data files to contain this information is to provide a complete picture of the student achievements to the recipient college / university. Transcript recipients receiving this data have the options of how to import into their own systems for student evaluations.

Q: What is the IT Involvement?
eTranscript California is a very robust, yet flexible tool. Depending upon an institution's current business practices or desired business practices, eTranscript California can be implemented and deliver value to a transcript recipient institution within one week. They can receive PDF and HTML transcripts and use them for evaluation or insertion into degree audit or imaging systems without having to programmatically interface to upload the data into their own SIS. Read more about the IT involvement in the eTranscript California project.

Q: What are the steps to becoming a member?
Visit the Membership page of this website to learn more about the eTranscript California program and Becoming a Member.

Q: Where can I find detailed system specifications?
See all system Technical Specifications here. Other project technical information can be found in a document archive temporarily housed in Google Drive.